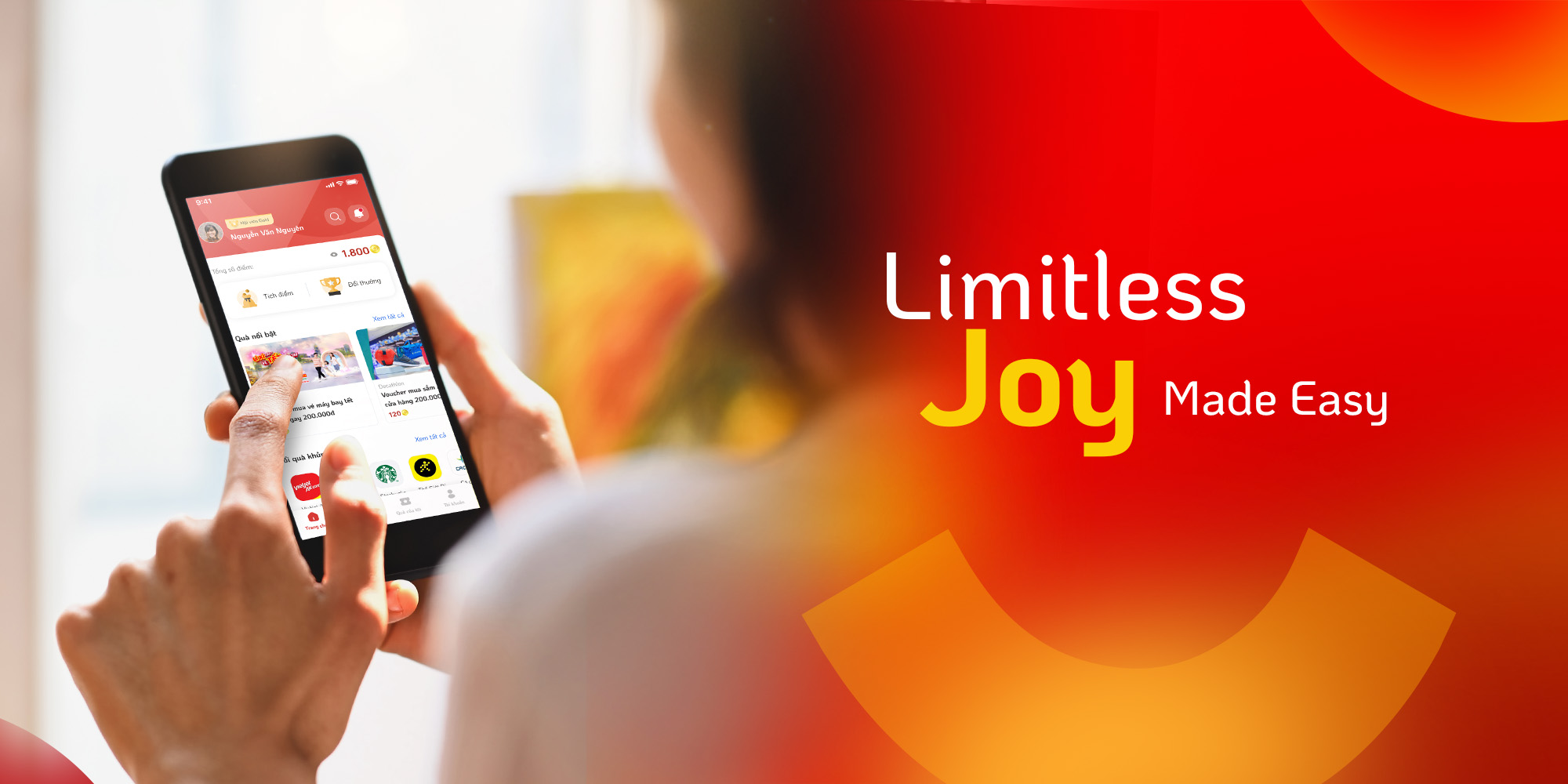 A loyalty app for your beloved serivces, such as healthcare service, food & beverage, entertainment. Being rewarded points for your daily shopping, spending activities with VietJet Air, HDBank, Menas,...and other brands.

All-new Frequent Flyer Programme for Vietjet

Points Aggregator through One Loyalty Wallet

Earn From Online & Offline Partners

SkyPoint can be used to combine with cash
as discount when purchasing
Enjoy numerous attractive privileges exclusive for SkyJoy Members!
*Requirements For Membership Tier of SkyJoy are based on the number of regular commercial flights operated by Vietjet, excluding charter flights
Earn SkyPoint With
Everyday Spending
Easily earn your SkyPoint with just one platform when flying with Vietjet,
transacting at HDBank and experiencing the products & services of SkyJoy's partners
slider 2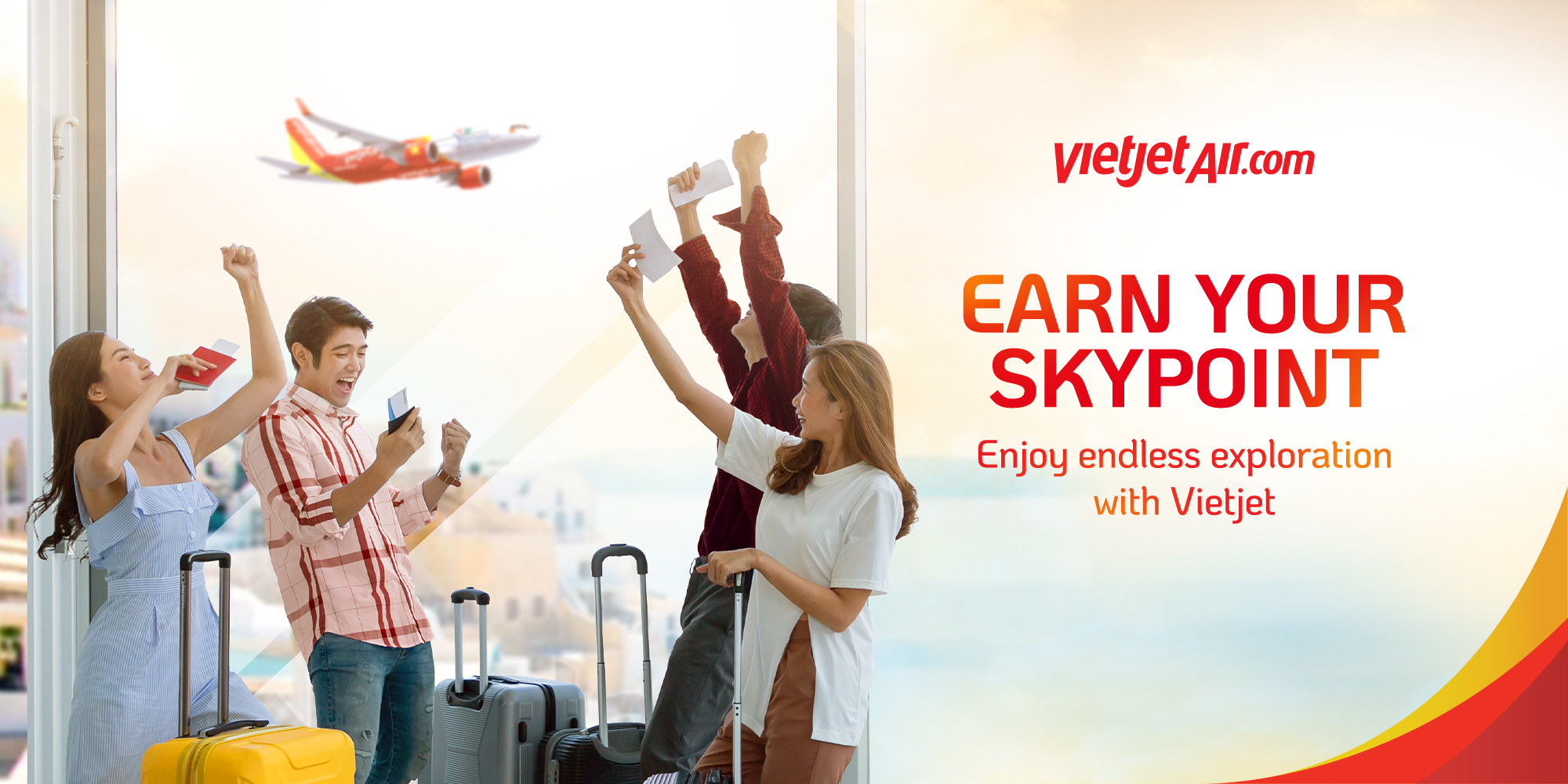 hd bank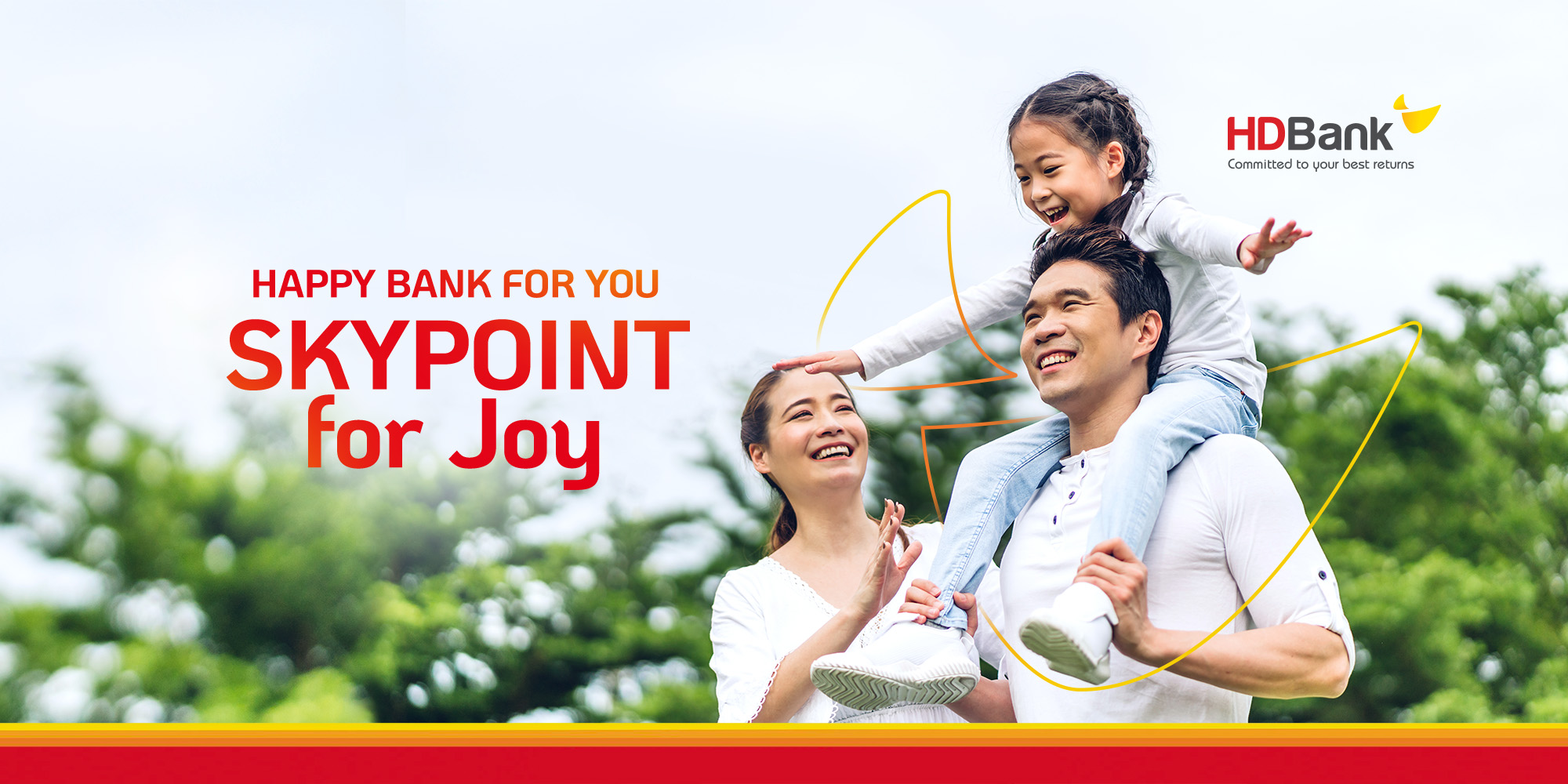 1200x600-ENG-2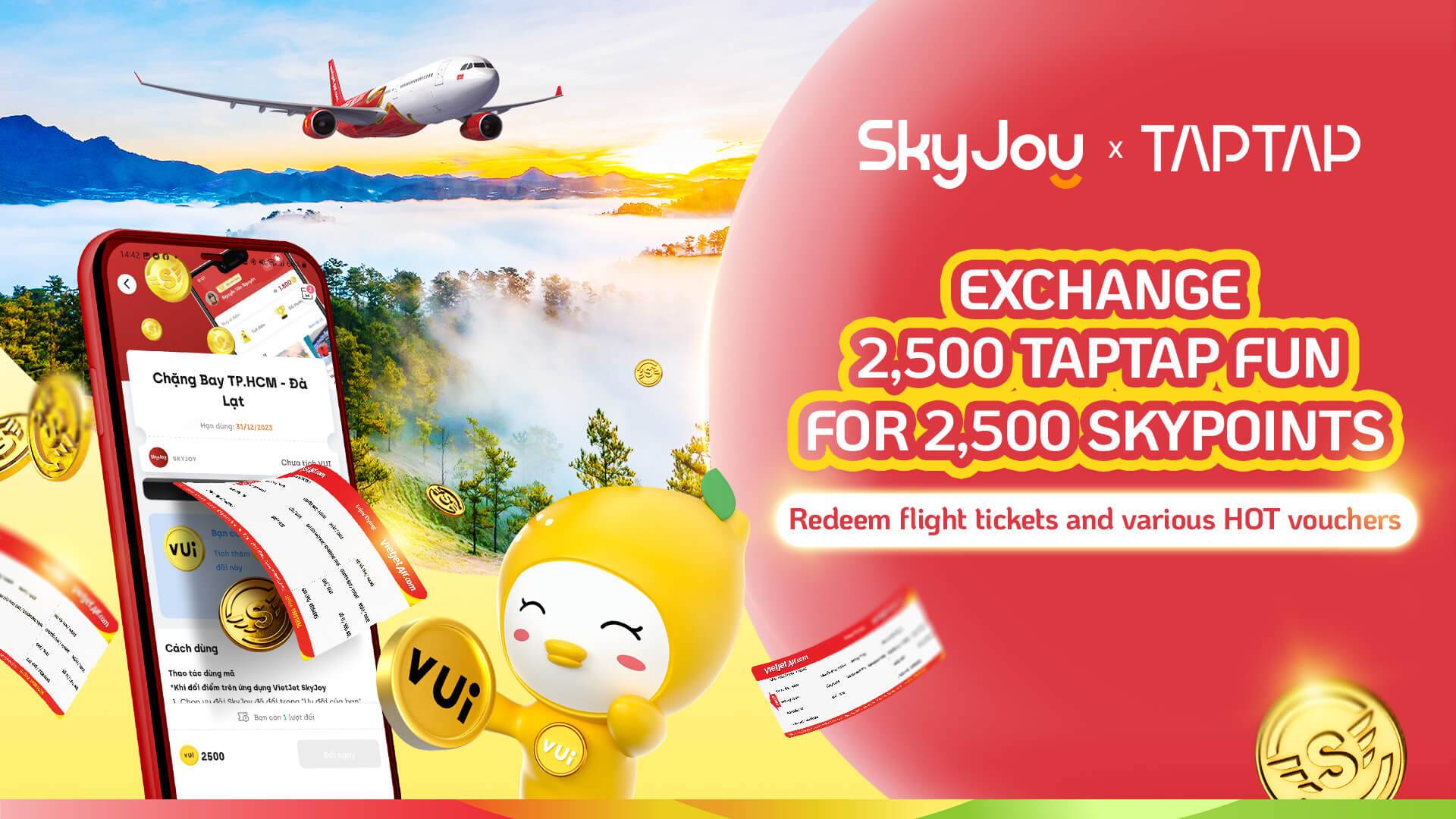 Middle Banner Partner ENG-1920x1080-2
1200x600-ENG-2
z4412460490132_e31852eb4d071abb4d9f1ca8f0fccfae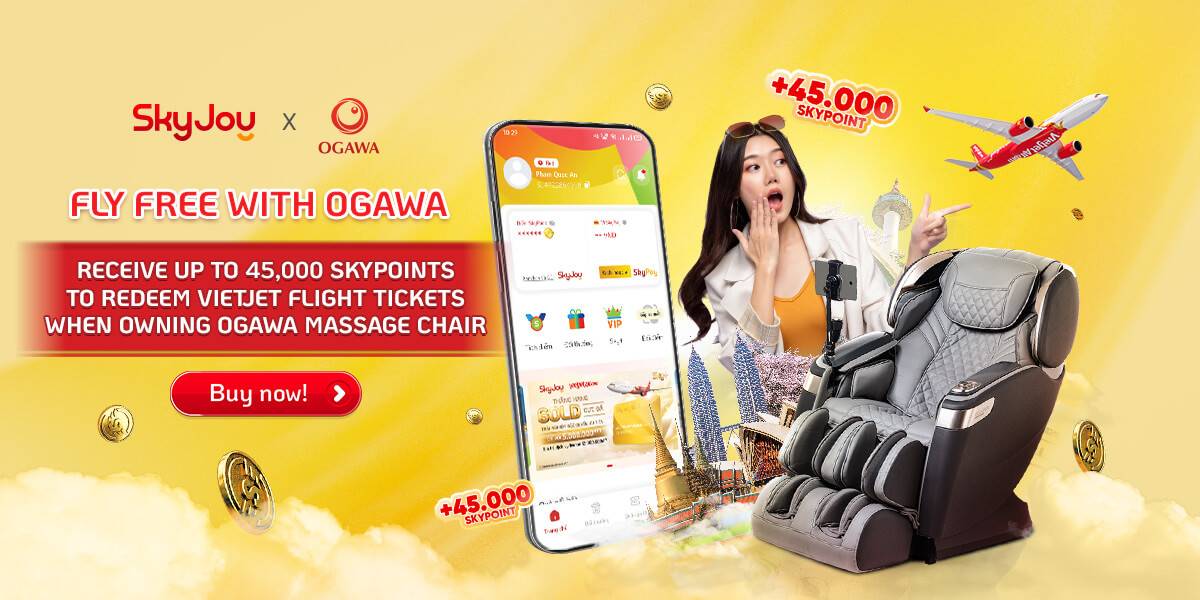 585x293-ENG
Endless Exploration with
SkyPoint Redemption
Endless exploration for flight tickets from Vietjet and
services from 250+ much-loved brands in Vietnam with SkyPoint redemption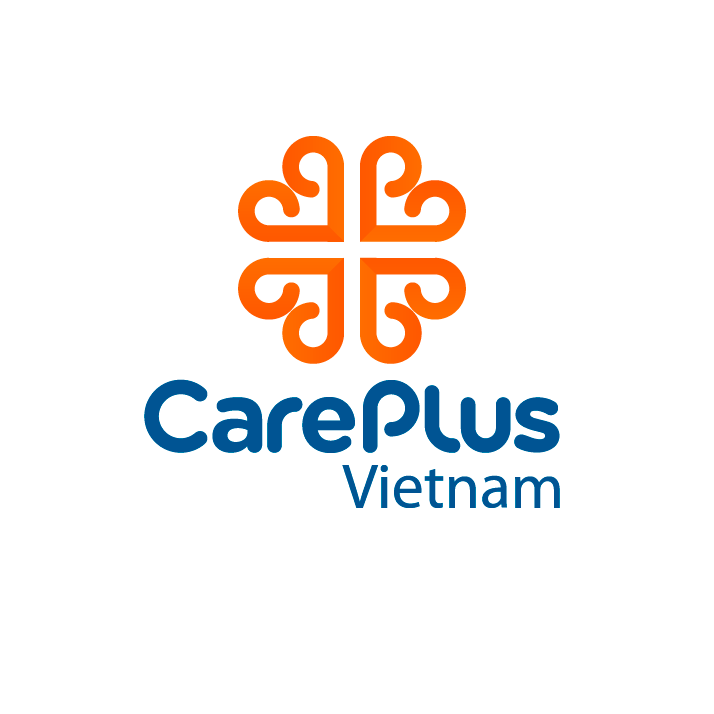 67124442_2256272474480132_5778725084831154176_n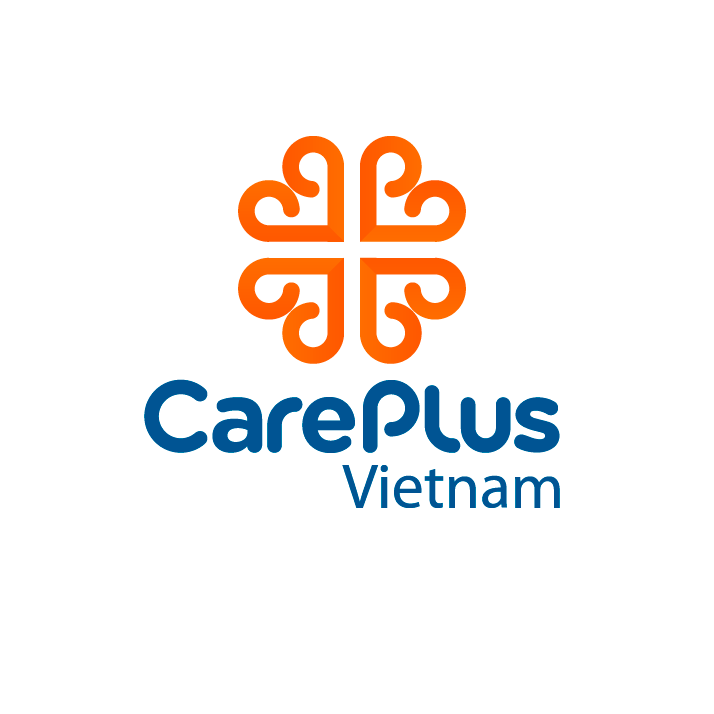 67124442_2256272474480132_5778725084831154176_n






3 easy steps to register SkyJoy Member
Search & download SkyJoy app
Search for keyword "SkyJoy" on Apple Store or Google Play Store and download app
Enter your phone number and personal information to register SkyJoy account
Earn SkyPoint & enjoy exclusive offers
for SkyJoy Members after logging in