EARN UP TO 20,000 SKYPOINTS – 'KIWI' FIT FOREVER WITH CALIFORNIA FITNESS & YOGA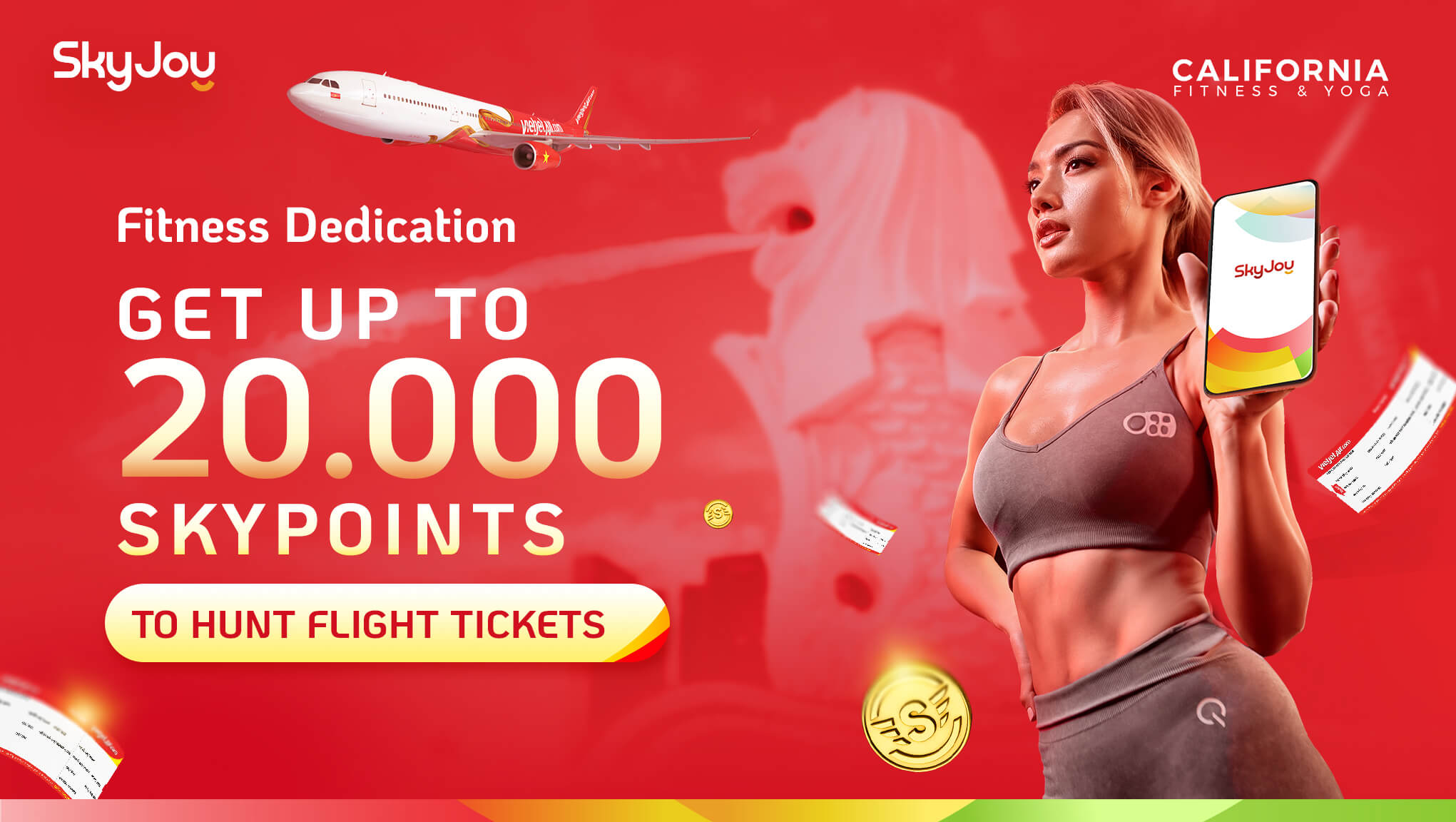 It's time for the thrilling "FITNESS CHALLENGE, TICKET HUNT" by California Fitness & Yoga.
From now until 15/10/2023, grab two redemption packages from California Fitness & Yoga:
🎉Become a VIP PT member with a contract value of at least 125 million VND, and receive a sizzling reward of 20,000 SkyPoints.
🎉Or join a minimum of 20 sessions per month with a personal trainer, and receive a great reward of 10,000 SkyPoints (*)
A powerful boost for fitness enthusiasts & shaping your body. Earn SkyPoint, redeem for flight tickets, or luxury resort vouchers to flaunt your amazing figure!
🔥 For more details, visit: https://cali.vn/blog/tap-thoa-thich-bay-say-me-cung-california-x-vietjet
Notice:
(*) Workout sessions will be recorded and summarized on the 15th of each month (from 15/8 – 9/10/2023) and cannot be accumulated across months.
 California Fitness & Yoga will send a message with the SkyPoint code to eligible customers.