12PM, IT'S TIME FOR 0 SKYPOINT TICKETS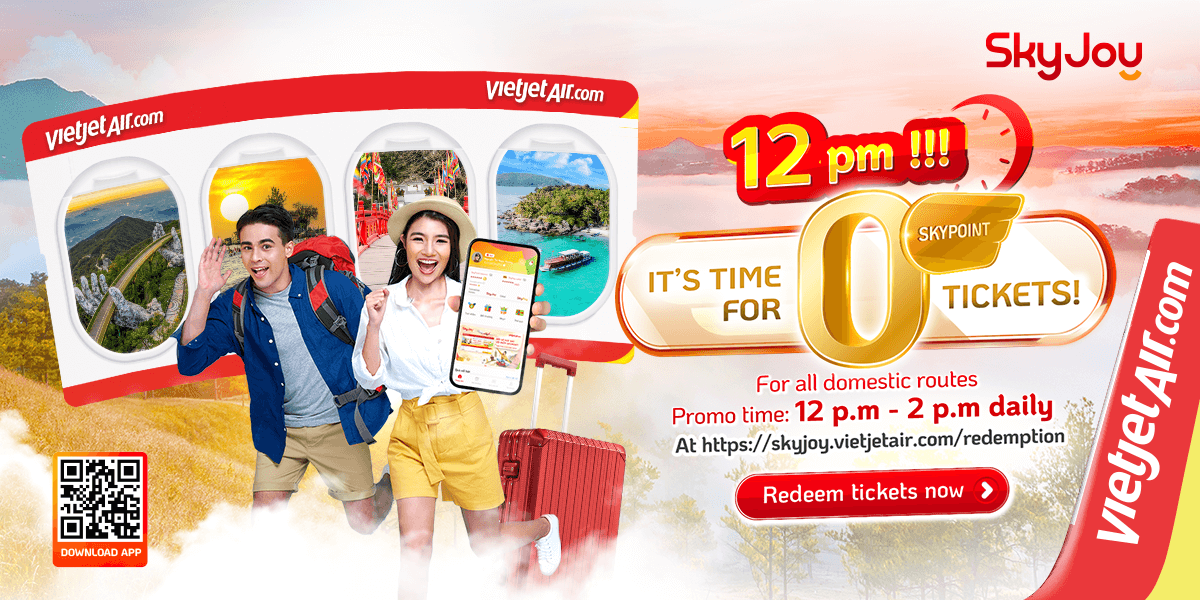 Countless Vietjet flight tickets from just 0 SkyPoint on many attractive domestic flights are waiting for Vietjet SkyJoy members!
1. Redemption time: from 12 p.m to 2 p.m every day.
2. Ticket eligible for promotion: Redeem 0 SkyPoint ticket (excludes all tax and fee), Fare Class: Eco
3. Eligible Routes: Apply for Vietnam domestic routes as below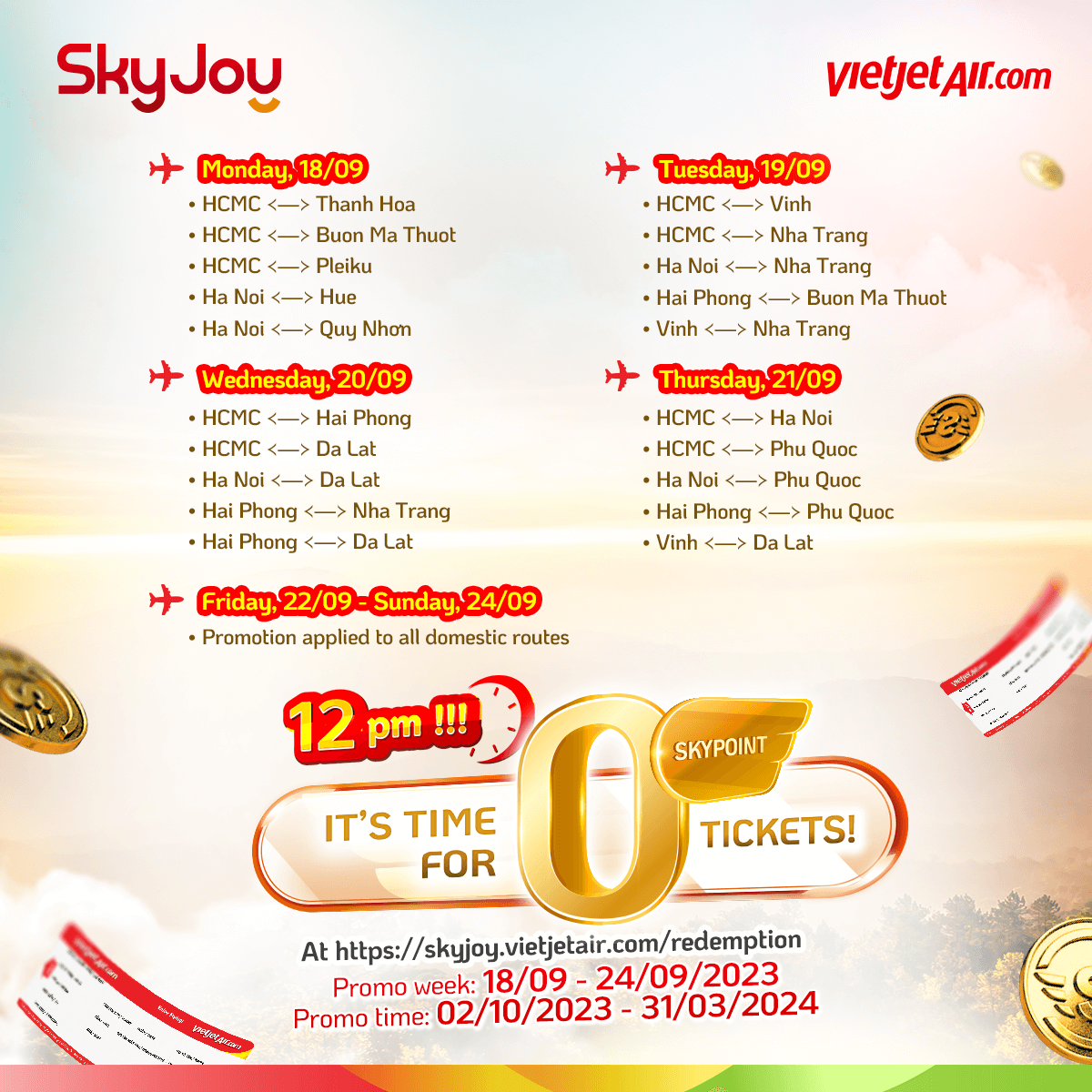 4. Travel period: From October 2, 2023 until March 31, 2024 (excluding public Holidays, Tet, peak according to the seasonal characteristics of the market…)
5. Redemption channel:
At Redemption page: https://skyjoy.vietjetair.com/redemption
6. Terms and Conditions:
– Change of flight date, itinerary: Allowed with fee applicable based on Eco far rule (if any)
– Ticket refund: Not allowed
7. Redemption method:
Redeem Vietjet's flight tickets using SkyPoint
Notice:
– Members need to complete Account Verification to be eligible for redemption. Please refer to the instructions at: https://skyjoy.vietjetair.com/en/guide-to-verify-your-vietjet-skyjoy-member-account/
– Members can buy more SkyPoint by cash if insufficient points to complete the redemption.
– The campaign is subject to end earlier when all 0 SkyPoint tickets are redeemed.