REDEEM FIXED POINT TICKETS FOR UP TO 70% SAVINGS: GET 2,500 POINTS BACK – FREE TRIP TO DA LAT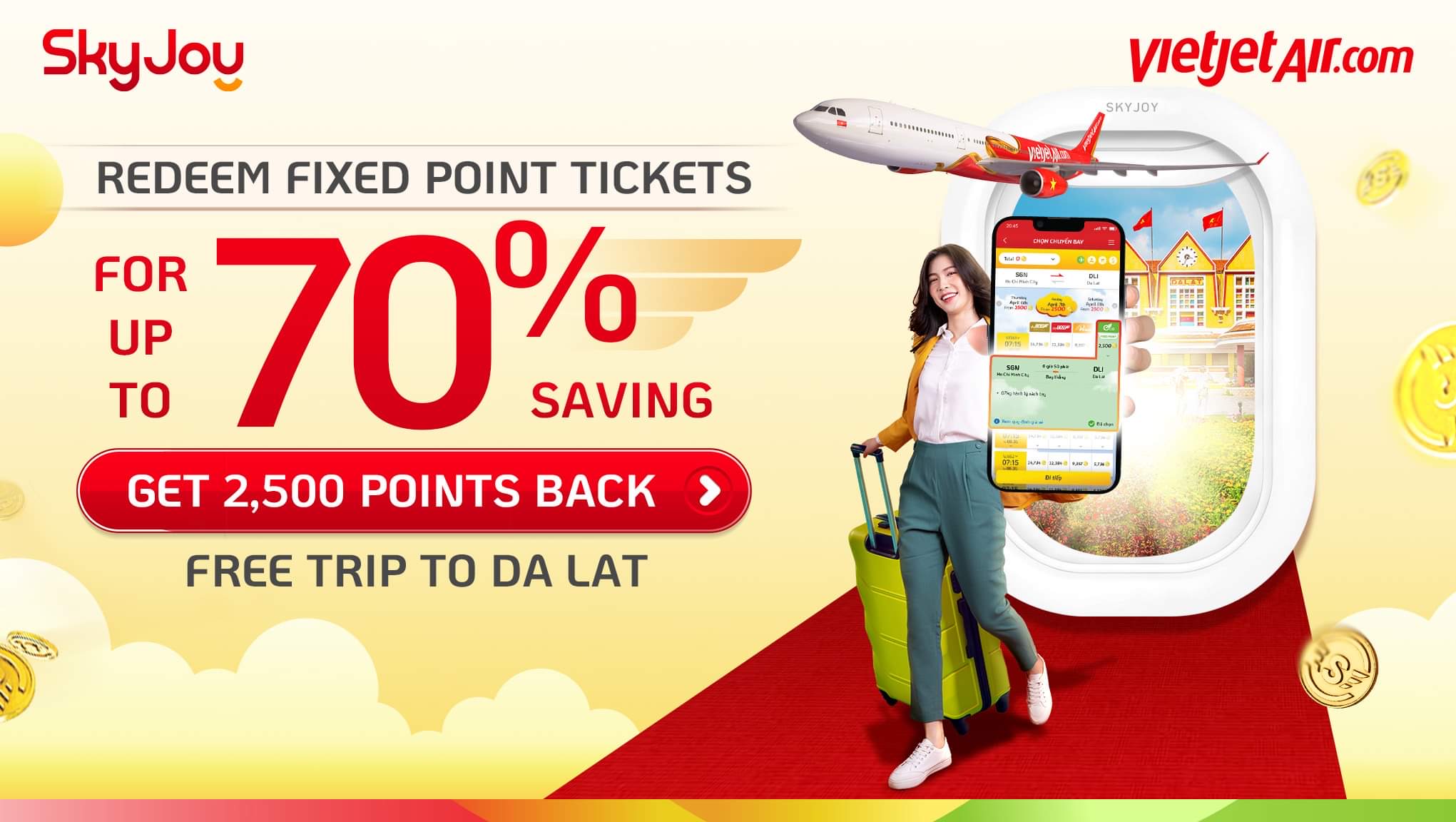 Are you ready to cool off the hot season with a "shower of rewards" from Fixed Point flight tickets?
From May 4 to May 15, 2023, redeem Fixed Point flight tickets with up to 70% savings (especially during peak seasons or holidays), and get a chance to receive 2,500 SkyPoints back, equivalent to a FREE Fixed Point flight ticket to Da Lat.
If you have insufficient points to redeem, you can use the "Top-up SkyPoint" feature to buy more SkyPoints with cash!
Enjoy a free flight to Da Lat and chill at your favorite destination with ease!
Limited number of offers available. Grab this incredible deal now!
Notice: Fixed Point tickets do not include taxes and fees as per Vietjet and Authorities' regulations
Terms and Conditions:
– Applied for members having successful flight redemption transaction with at least 5,000 SkyPoints from 4 – 15 May
– 1 member can receive the prize unlimited time
– Members who receive point back will be informed via in-app notification 1 working day after the successful flight redemption transaction
– Points from the Point back campaign will be accrued to Member account within 2 working days after the successful flight redemption transaction
– In case the flight redemption transaction is canceled, Points from Point back campaign will be taken back
– In case of any dispute, GalaxyJoy will hold the final decision
– Members must not breach the Terms and Conditions listed at https://skyjoy.vn/terms-conditions/#skyprogram