REDEEM VIETJET AIR TICKETS WITH SKYPOINT – ENJOY FLYING WITH VIETJET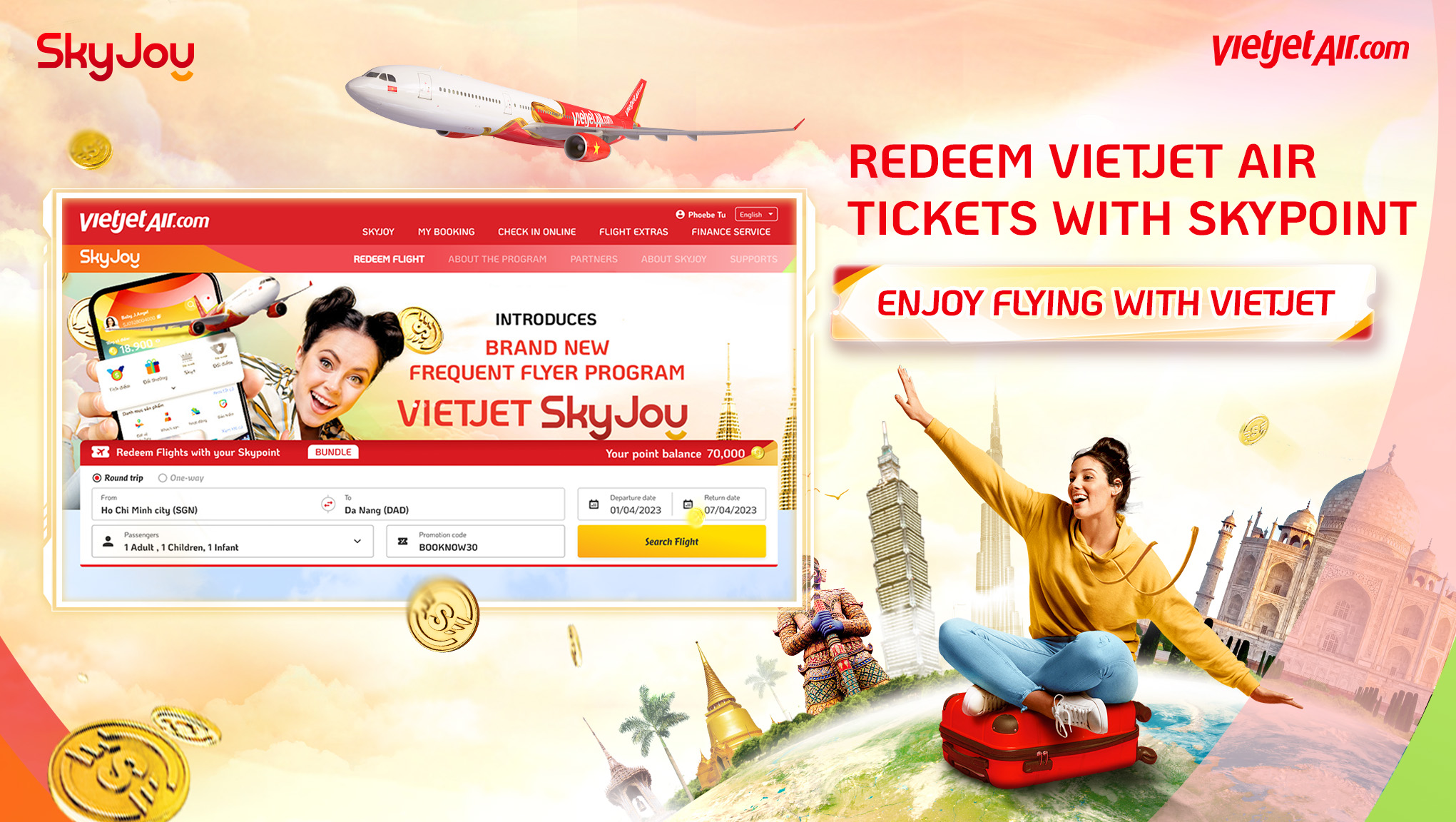 Easy and simple – Here's how to redeem for a Vietjet ticket:
– Step 1: Visit Vietjet Air website/app or skyjoy.vietjetair.com and choose "Redeem & Buy SkyPoint"
– Step 2: Sign in Vietjet SkyJoy member account
– Step 3: Search for your desired flight
– Step 4: Choose your flight and ticket class based on the equivalent value in SkyPoint
– Step 5: Enter passenger information and your Vietjet SkyJoy ID to enjoy member's privileges
– Step 6: Select ancillary services such as seat selection, baggage, and meals
– Step 7: Complete the payment process. To redeem for ticket, you must have at least 500 SkyPoints. If you do not have enough SkyPoint, you can purchase the insufficient SkyPoint using various payment methods.
– Step 8: Receive your ticket confirmation information on the booking screen and via email.
Travel destinations include both domestic and international locations. Fly with Vietjet to where your heart's content and check-in everywhere with our point earning and redemption program!