THANK YOU FOR EXPERIENCING SKYJOY
After one week of internal testing, SkyJoy app has received lots of interest from users. With deep appreciation for all your feedbacks, we have noted these valuable insights and will continue to improve our product's features to officially launch a better version of SkyJoy app in the near future.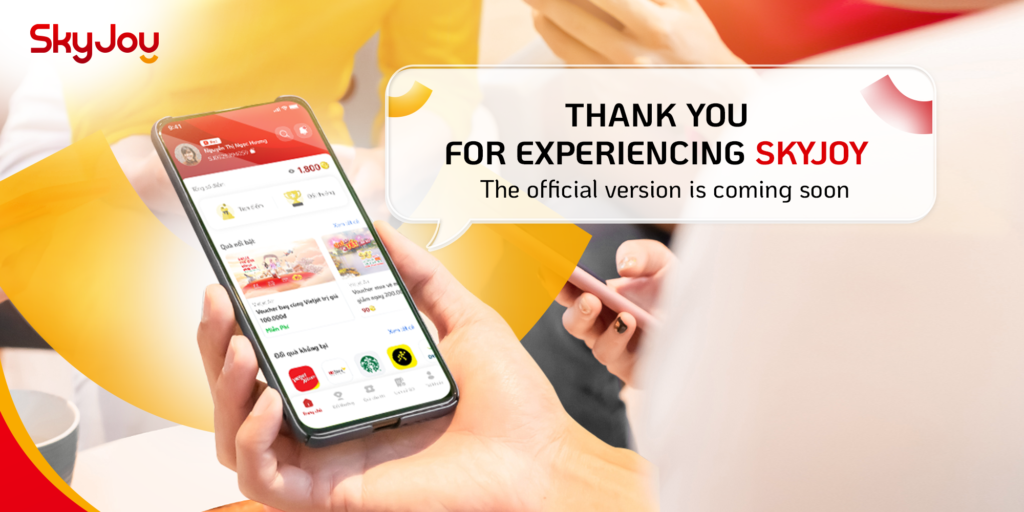 Currently, the voucher redemption feature on SkyJoy app is in testing phase with a limited number of transactions every day. In the case of faulty voucher exchange, SkyJoy will refund your points within 3-5 working days.
For any concerns regarding SkyJoy app, please contact us via below channels:
SkyJoy is a coalition loyalty program led by Vietjet that brings joy by enriching every member with limitless earn and redeem opportunities in Vietnam and across ASEAN and ultimately the world.
For all updates and information about the SkyJoy program, please visit us at our News page in SkyJoy app: https://onelink.to/4845mn and this official Fanpage. SkyJoy sincerely thanks you for your supports and see you soon in the official launch!