VASCARA COUPONS AWAIT OWNERS TO SAVE FROM 5%!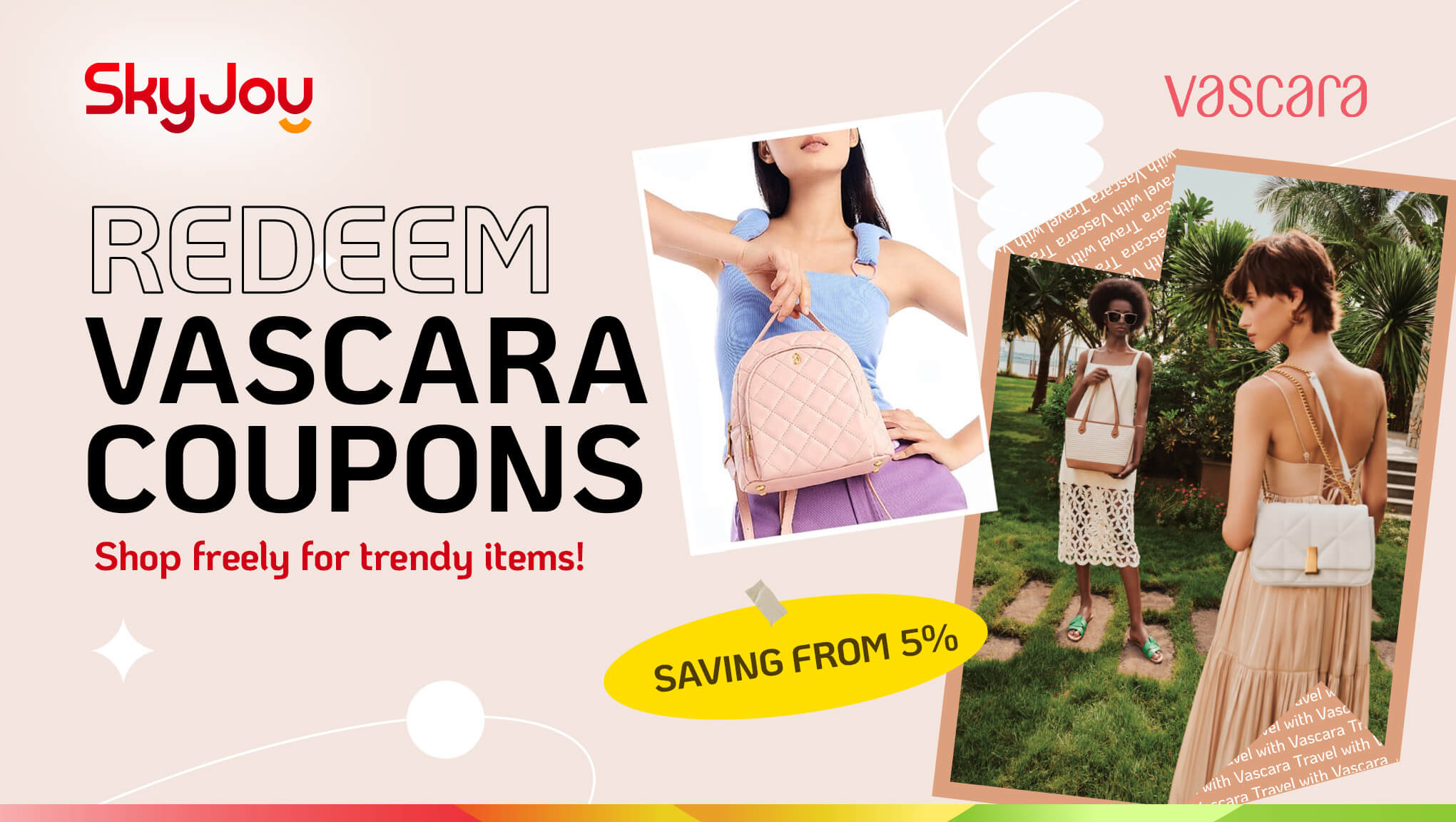 Capture the latest fashion trends with Vascara. Redeem your Vascara coupons for a more convenient and cost-effective shopping experience – Only on the SkyJoy app!
👉Redeem a Vascara coupon worth 150,000 VND for 3,250 SkyPoints. Or redeem for 500 SkyPoints and top up the insufficient points for just 143,000 VND (Save from 5%)
💓Hurry and visit the SkyJoy app, go to the "Redemption" section, and redeem now!
Get ready for a stylish getaway! Let Vascara take care of your fashionable shoes, beautiful bags, trendy eyewear…
💥Notice: Members need to complete Account Verification to be eligible for redemption